Acting and modelling are not solely based on talent and natural beauty, they are skills. Like all skills, they can either improve over time or become dated and rusty. On this basis, Mode Elle is committed to offering new and exciting workshops to our roster on a regular basis.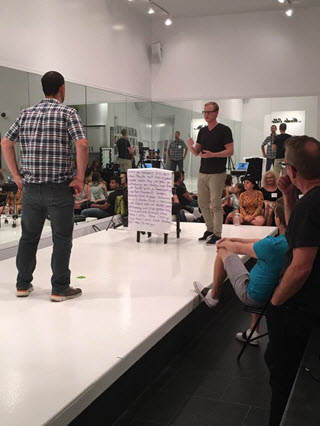 WORK WITH THE BEST
Mode Elle brings in experienced industry professionals such as:
Steven Mann, Sarah Sheps, and Daniel Falk (Mann Casting)

Jessica Gregory (Runway Coach)

Gordon Middleton (Breakdown Services and Actors Access)

Linda Cash (Acting Coach; AKA the "Philadelphia Cream Cheese Angel")

Bruce Hunter (Acting Coach)
And many more!
SUPERMODEL BOOT CAMP
WITH LIISA WINKLER
We are very proud to host model boot camps with our very own supermodel, Liisa Winkler. Liisa loves to mentor fellow Mode Elle models and share secrets on how to be successful in the modelling industry. This special runway and photomovement workshop is open to Mode Elle models and students only.
take a step towards success
For more information and to book an appointment with our New Faces agents 
Contact us at 613-967-0470 or email us at [email protected]